It feels like English whisky is becoming a thing!!
The Lakes distillery are fast becoming the name we all talk about when discussing English whisky, closly followed by Bimber, Cotswolds and of course the English Whisky Co.
What is very obvious is the fact English whisky and The Lakes whisky are starting to forge a relationship with whisky drinkers around the world. The fact that we now regard whiskies from these distilleries as normal shows there is quality and an understanding of what the consumer is after and quality of product is up there at the top of the list…
The Lakes distillery like so many of its counterparts up in Scotland is set in stunning scenery, the rolling hills, the water surrounding and the general natural beauty that you witness as you make your way to the distillery only adds to the mystique of the liquid now being released from the team.
It is not so long ago that the distillery was about to start producing spirit, then the blend whisky is rolled out in order to start generating some income and before you know it we are drinking whisky from another English whisky distillery… Amazing.
We are now onto the 4th edition of this wonderful whisky, and if this can match the previous 3 editions then you know this will be good.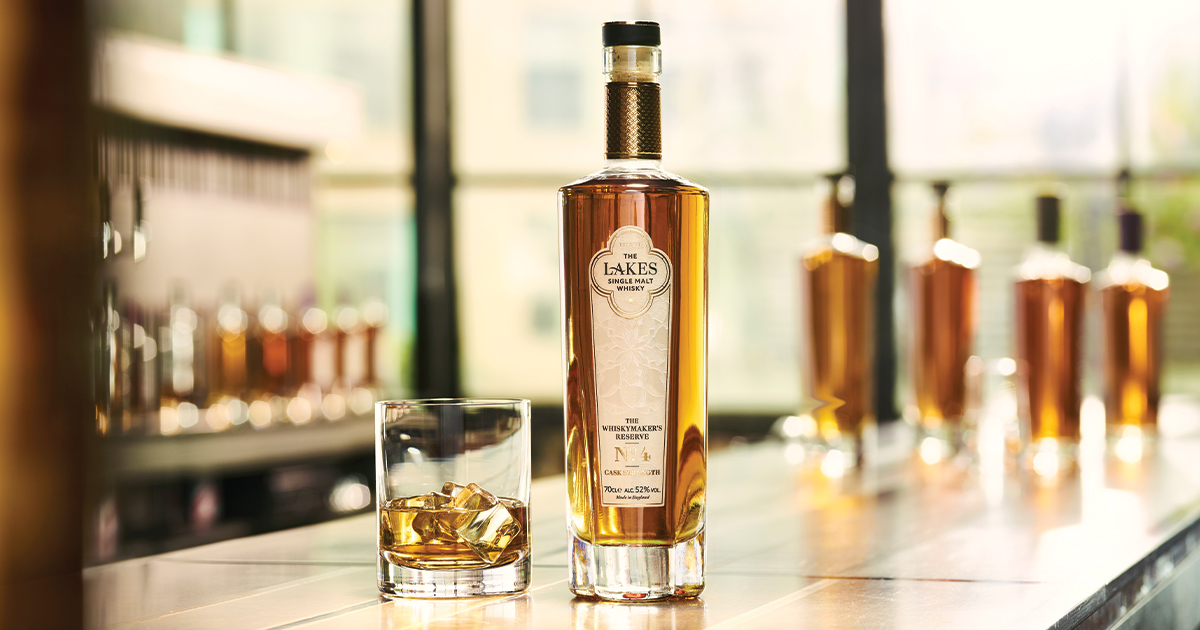 WhiskyMakers Reserve 4
Distillery.. The Lakes
Region.. Lake District, England
Age.. Nas
Abv.. 52%
Casks.. Oloroso, Pedro Ximenez and Red wine
Nose.. Dates and plum begin the journey before dark chocolate and gentle spices evolve into a delicate coffee note. Orange peels and Blackcurrent jam on freshly toasted bread, Glace cherries and a hint of icing sugar balance out perfectly.
Palate.. The px is definitely prominent within the first moments with a rich sweetness that brings in those Dates, figs and plums before summer fruits and orange notes start to mingle with chocolate, roasted nuts, coffee and a hint of tobacco leaf..
Finish.. Soft spices and dark fruits.
Thoughts.. This is a credit to the lakes distillery team that will only help to enhance the legacy they are starting to lay down. Quality is not an issue here and its hard to find any faults within this whisky but i did find one..
Its too easy to drink and just seems to evaporate.
With thanks to the team at the Lakes distillery for the official sample.