Its beginning to look a lot like Christmas… Now get that song out of your head !!
That Boutique-y whisky Company prides itself with sourcing whisky from all around the world. Long gone are the times when whisky was only made in Scotland and Ireland although many would still have you believe this were true still…
Whisky is now a product of the world and the rest of the world is, if it hasn't already caught up with the whisky making capitol of the world, Scotland. Whisky made in other countries is gathering a lot of fans and although some countries have bigger reputations than others it is still a fact that these countries are producing some very good and promising liquids.
Wales is one of those countries producing whisky to good standards and although it might not be a country you realised produced whisky the name of the distillery might be more recognisable to you.. Penderyn, yes its Welsh and yes its whisky…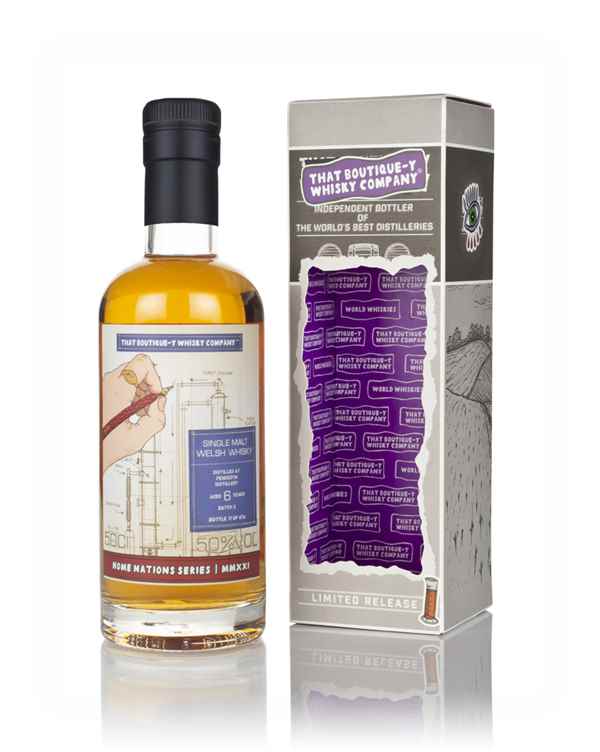 6 Year old Penderyn – Batch 1
Distillery.. Penderyn
Region.. Wales
Age.. 6 years
Abv.. 50%
Cask.. ex-Moscatel cask
Outturn.. 476 X 50cl Bottles
Nose.. This starts of with some real sweetness that arrives from summer fruits and warm apple and blackberry pie with a shortcrust pastry and burnt demerara sugar. Vanilla custard, orange marmalade on cold toast.
Palate.. The sweetness carries through and brings a touch of oak with it. Add this to some citrus bitterness and a little funky note that sits in the background and just surfacing occasionally.
Finish.. Spices and oak.
Thoughts.. Penderyn for me is a love it or hate it distillery, if you love it then you are going to love this as it does carry a lot of that Penderyn Dna.. If the distillery isn't to your taste then this might not be a favourite of yours..
What has to be remembered is when reading these reviews is this is my opinion alone, it does not mean you as a reader will love a whisky if i tell you its great and vice versa you might not hate it if it does not blow me away so go and try them for yourself and when looking do consider Master of Malt ( there are other companies out there, and no i do not get paid for advertising them. They just offer me a service that suits me so they get my business ) they offer a lot of the products for sale in a sample size so you can try or alternatively at this time of year buy one of these whisky calendars ( or wait till they go in the sale after christmas ) SSSHHH you didn't hear that from me….
Check out the thoughts of The Dramble at https://www.thedramble.com/